We may not be the fastest team at this race, but we will be the best looking.
Here are the pics with the reflective numbers and AOF decal. Not too bad as far as the brightness of the Oracal material. There is a little washout in the picture, but that could be the camera on my 5 year old Galaxy S5. I was worried these would only reflect at certain angles, but it looks like it reflects almost 180 degrees.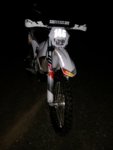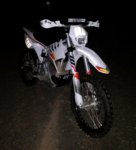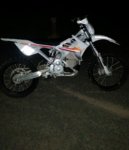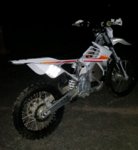 If anyone wants me to bring them a set of reflective numbers let me know.