I was reading a post in Racer X, where they interviewed Brad Lackey. One of his closing statements is included here. I will put the link to his whole interview if you would like to see what he has been up to. I had but drank, (and still have the Bottle) a commemorative bottle of Brad's Private stock. Thanks to a friend Jeff Konicke. But I drank it before it went bad.
Here is his comments:
That does it for the questions I have for you. I appreciate you taking the time to do this. Did we miss anything?
No, I don't think so. I'm not political or keep up with anything that goes on in the industry. I'm just happy there are still places to ride. I hope the AMA, or whoever, figures out this electric thing because they're going to have to and let everyone race them. You can just have two classes until there's no difference. Then you can put them together. In Europe, they lost 70 percent of their tracks because of noise. That's the answer to those kinds of problems. I had an Alta, which was crazy good, and this new one that's coming out from Europe is supposed to be even better.
Sometimes I feel as though, and this includes me, motocross people can be our own worst enemies at times. Noise is a serious issue, yet there are people who push back so hard against anything electric.
When the four-stroke thing came in, it was such a big deal. Now it's normal, and a guy who is riding the two-stroke out there, he's the weirdo. It's always going to change. That's how it works. If it's not changing, it's dead.
Here is the link to the whole interview: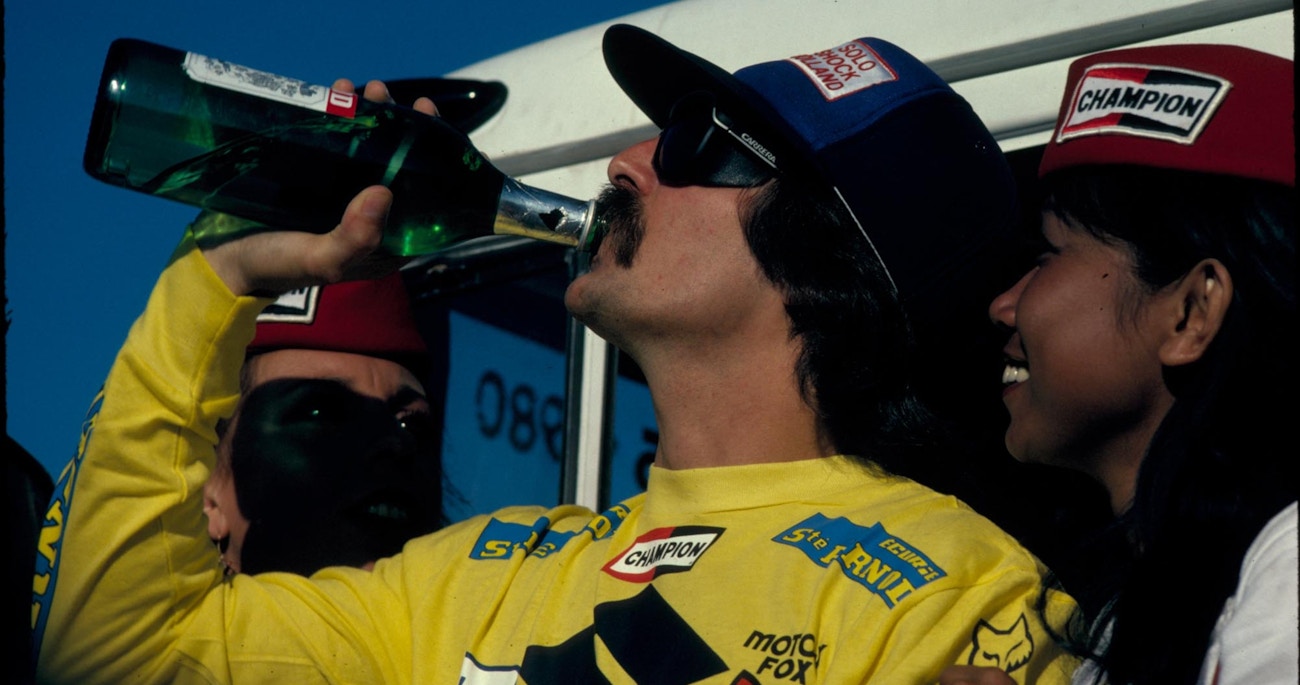 The real, real American hero.

racerxonline.com
Here are some pics of the bottle: